In order to disassemble any of the Platen, Spindle, Splash Pan, or Bearings you will first need to remove the bottom pulley cover and the Spindle Pulley.
Use a screwdriver to remove the two screws holding the bottom pulley cover in place.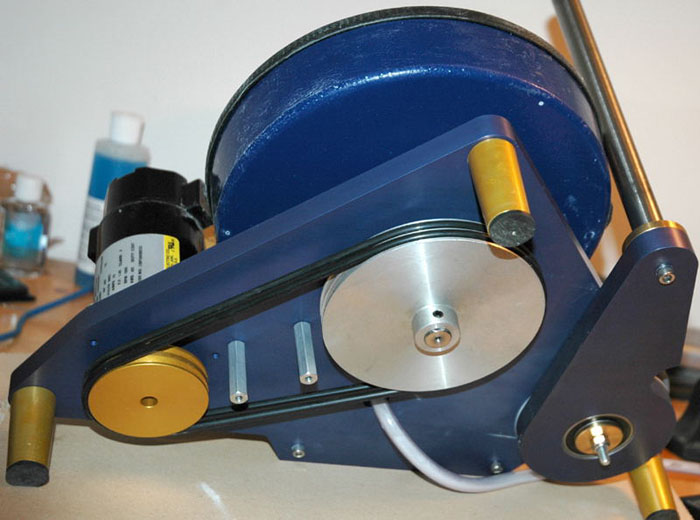 Here is a photo of the bottom of the Omni with the pulley cover removed, showing the Motor and Spindle Pulleys with the drive belts.
Carefully remove the drive belts from the pulleys and set aside.
To remove the Spindle Pulley you need to use a 1/8″ Allen key. Insert it into the set screw (the black screw) and turn counter-clockwise. It may be quite tight and take a bit of force to loosen.
Once it has been loosened you will be able to easily slide the Pulley from the Spindle. (You may want to check out the Pulley Quality Control page)