Removing the Swing Arm and Mast from the Omni Faceting Machine is a relatively easy and straight-forward process.
Please ensure you have completed the Omni Disassembly First Steps before proceding.
Removing the Mast
Tip the machine back so you can access the nut on the bottom.
Locate the bolt holding the Mast to the Swing Arm. Using a 3/16″ Allen key, remove this bolt while holding the Mast so it doesn't fall when the bolt is removed. In this photo you can see an ink mark I used when aligning the mast.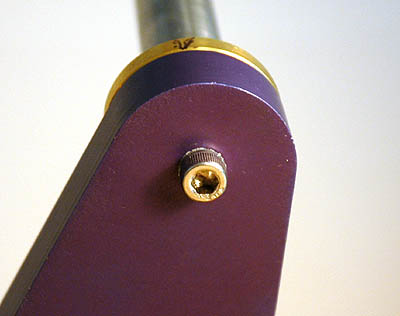 This is how the Mast is attached to the Swing Arm. Notice the brass bushing here. It's not on very tightly and can be removed by hand without force. The second photo shows the poor machining done on this piece – which might explain why my Mast isn't perpendicular.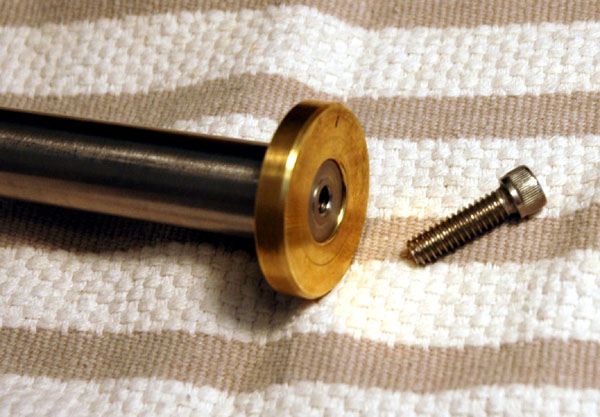 Removing the Swing Arm
Locate the nut underneath the Swing Arm plate. Use a wrench to loosen and remove this nut, holding the Swing Arm plate so it doesn't fall and damage something.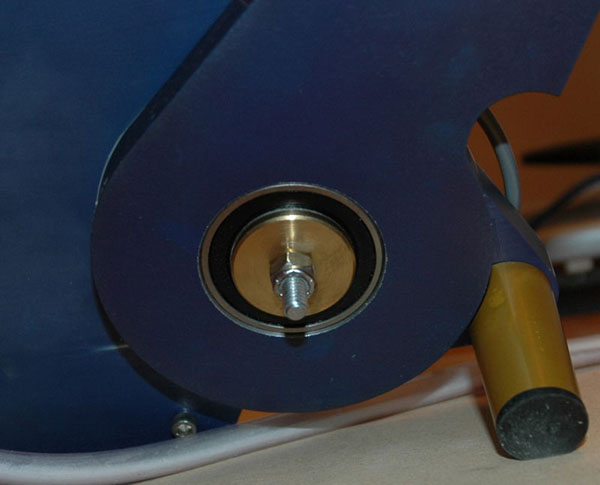 The Swing Arm plate should slide off the support easily. The brass Swing Arm Mount will be left. To remove this, set the Omni back upright. Use a wrench to remove the bolt holding the Swing Arm Mount.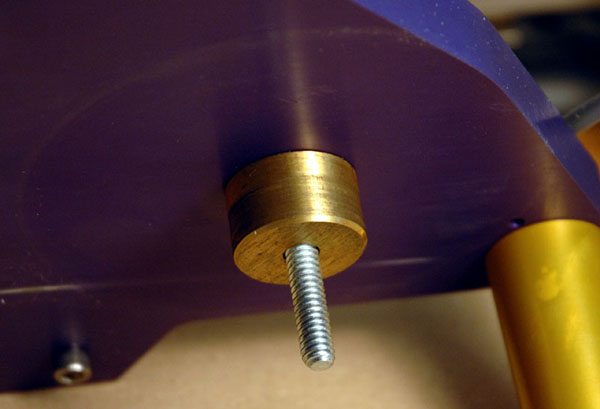 Here's what is on my Omni between the Swing Arm and the Base Plate. These plastic disks act as a bushing between the two parts.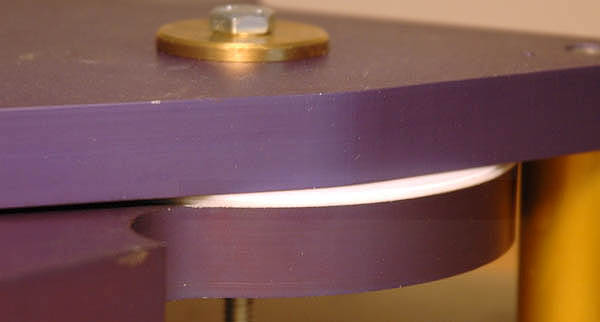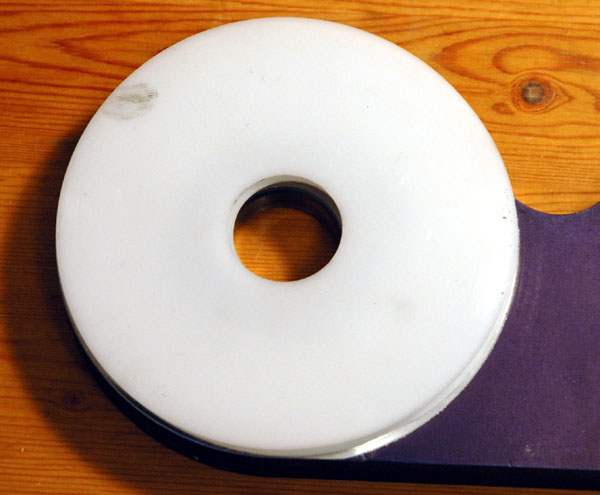 I found that my Swing Arm had flex, even after I tightened the nut to the point where the Swing Arm was very difficult to move. I believe that this flex is inherent to using plastic disks as bushings. You can read more about this in the Omni Design Flaws section.
Here are exploded views of the Swing Arm components. The second photo shows the Swing Arm Bearing that fits over the Swing Arm Mount and is held in place on the top side by a split ring.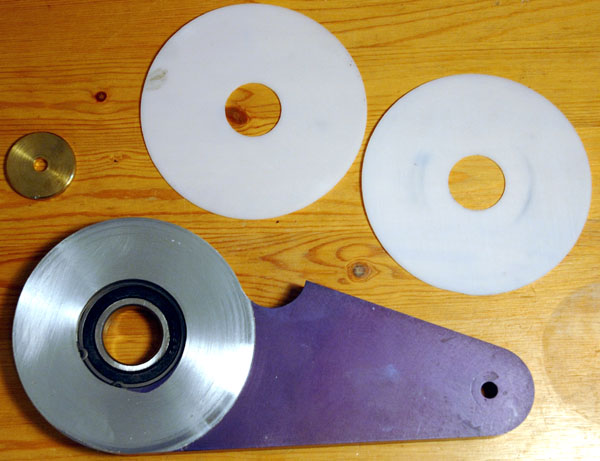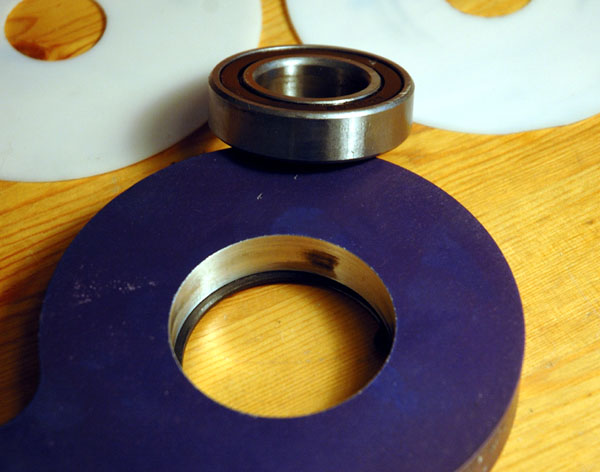 I am going to replace the plastic disks with ones cut from thin brass sheeting of the same thickness to see if this creates a sturdier structure. Once I do this I will post photos in the Omni Modifications section.
You can remove the Swing Arm Mount by using a 7/16″ wrench. What you're left with is shown below.