Here are some photos of the Omni Faceting Head.
This first view shows the Faceting Head with the black Encoder. The large blue knob is the Coarse Height Adjustment which moves the head up and down the outer sleeve with a rack-and-pinion design. The small gold knob in the middle is the height adjustment locking knob. The gold knob at the top of the Mast is the Fine Height Adjustment – it has about 1/2″ of adjustment ability.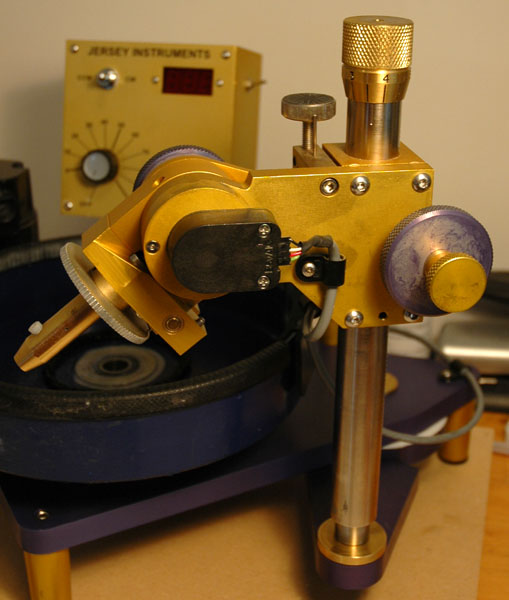 This is the other side of the Omni Faceting Head showing the Coarse Angle Adjustment knob (large blue knob) and the Cheater (small gold knob near the bottom right of the head). Notice the Fine Angle Adjustment system – the finely-threaded screw that contacts the projection just below it.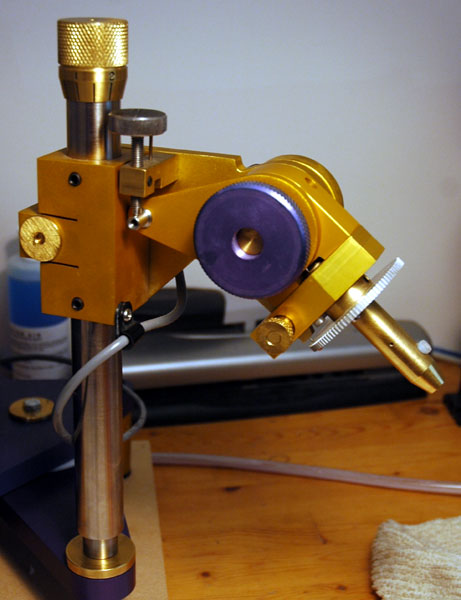 A more detailed view of the Fine Angle Adjustment system.
Here is a face-on view of the Quill and Index Wheel. The Index Wheel can be changed by undoing the two screws on the face. Note the orange ball – it's the tip of the Cheater and Free-Wheel pin. It's engaged at the 96 Index right now. You can see the Cheater knob quite clearly.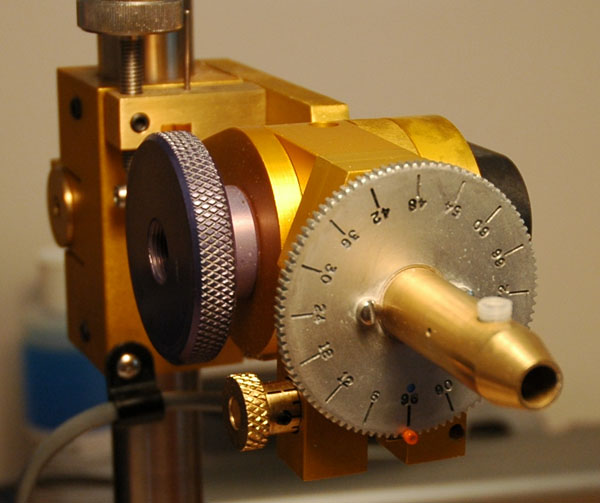 And finally, here's a view of the rack-and-pinion side of the sleeve.