In response to a question posted elsewhere (I've moved it to this page), here are some photos and comments about the drip tank configuration for my Omni-e faceting machine.
Since I have dismantled my Omni-e and done significant modifications, I have used some older photos that I took in the beginning. I am unable to locate the original drip tank to take specific photos but these should help.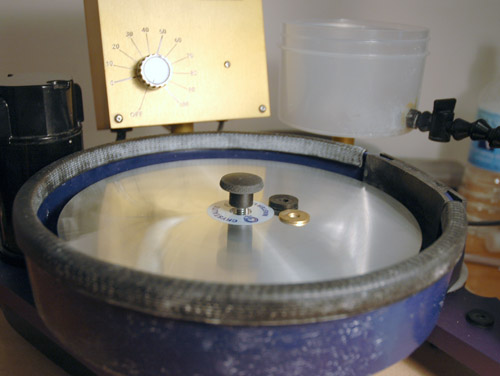 Note here that the drip tank is mounted on a hollow post that is attached to the base. The drip tank container has a corresponding metal post screwed and sealed into the middle of the plastic which fits into the hollow post. This container holds about 500ml (1 pint)  of water.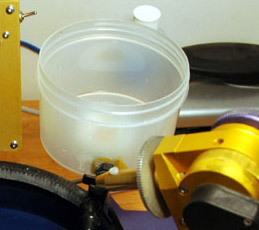 You can barely see through the front wall of the plastic a bright circle and then a yellowish patch in the middle. The yellowish patch is sealant around a screw holding the post to the water container. If memory serves me correctly the bright circle is a wide washer which reinforces the plastic where the screw goes through.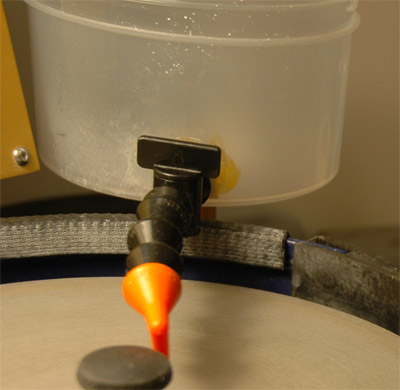 Here you can see the front of the container where the drip spout is fastened and sealed to the drip tank.
From the description in your comment, it sounds like you have a different drip tank configuration. I hope you are able to find a solution to your issue.
-Allan