Updated Feb 7, 2010 – added photos of the Polymetric Transfer Jig.
On a tip from a reader I ordered a transfer jig from Polymetric. I finally have given it a try and it works much better than the stock Omni-e jig – much better stability and hence alignment.
It's not specifically-designed for the slightly-larger diameter 0.300″ dops of the Omni (Polymetric and almost every other manufacturer except Jersey Instruments standardized on 0.25″ dops decades ago) but that poses no problems. As well the jig does not have any provision for aligning the keying system of the Omni dops (a 45 degree angle cut from the back of the dops) but after a call to Polymetric they are willing to make a modification to the transfer jig for a nominal fee that will accomplish this.
Overall I'm very happy with the quality and function of the Polymetric transfer jig and recommend it to anyone who's looking for an alternative to the Omni jig. If you decide to order one, please be sure to ask them if they can modify it so it will work with the Omni keyed dops.
The page for Polymetric's jig is http://www.polymetricinc.com/accessories.htm. Their link to a photo of the jig is broken but I'll post a pic here later.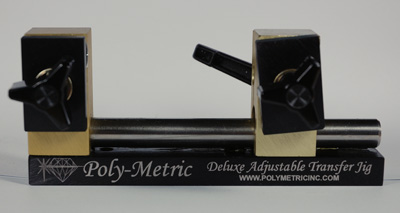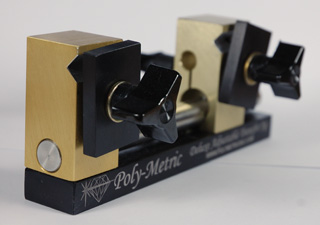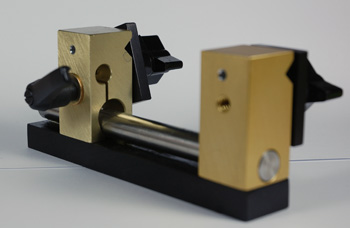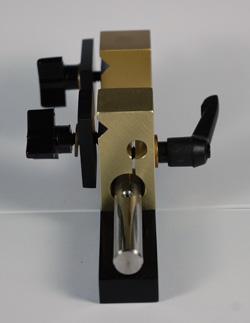 -Allan