There have been several people writing about the Omni Transfer Jig not being accurate and introducing transfer alignment errors. I too am experiencing these problems, but I have been able to isolate the cause and reduce its effects during transfer.
Look at these photos of the Transfer Jig and you will see that the sliding block is only constrained in one dimension, and that there is significant play in the block even when the single adjustment screw is tightened. In these pictures I've done my best to tighen everything so there is as little play as possible, but the mis-alignment that you can see was caused by merely touching the top of the sliding block.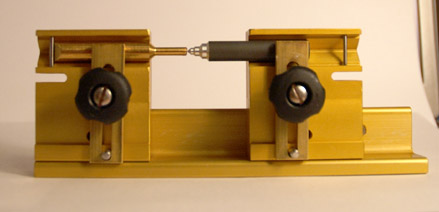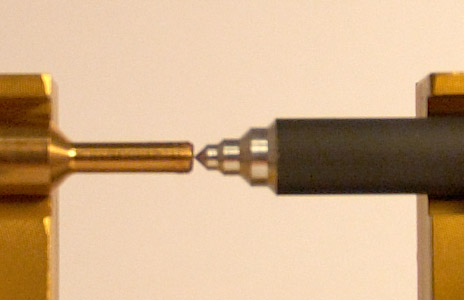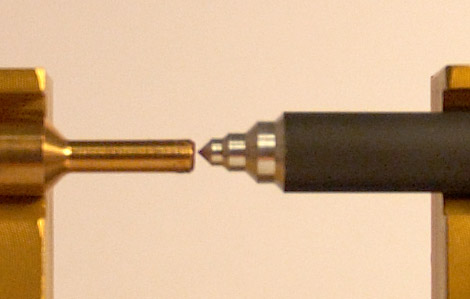 To mitigate this problem, I am careful to press down on the top of the sliding transfer block near the dop end. And since I use glue rather than wax, I don't have to worry about thermal expansion.
If you examine the rest of the Transfer Jig photos you can see how the sliding block is only being pulled against the back part of the transfer rail, not against the bottom. You'll also note that neither the rail nor the blocks have been machined to be accurate against each other – they appear to be stock material that has been cut and anodized.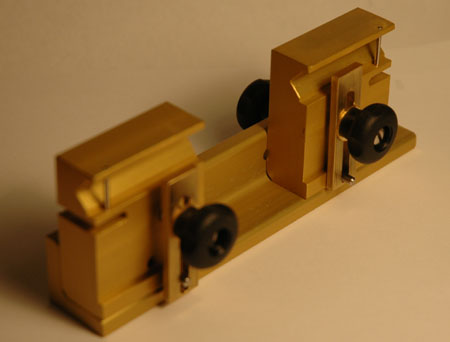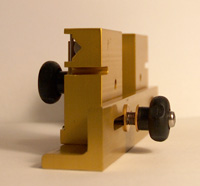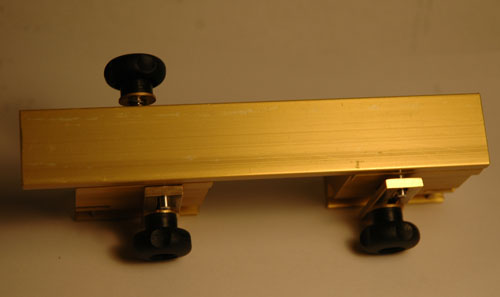 While it may be possible to modify the jig to work better, I will be shopping around for a Transfer Jig of a proven design. I have been told that the Polymetric Transfer Jig may work with a slight modification, though it will not be keyed.